Did you know that 83% of millennials open text messages within 90 seconds (according to OpenMarket)? And Forbes contributor Kaytie Zimmerman says, "most millennials are no further than an arm's reach from their phone at all times, making them completely accessible to anyone wanting to reach them. Another reason millennials prefer texting is for the sake of convenience." You can check out her piece here.
With information like this, it is no wonder sending text messages for your wedding is so popular!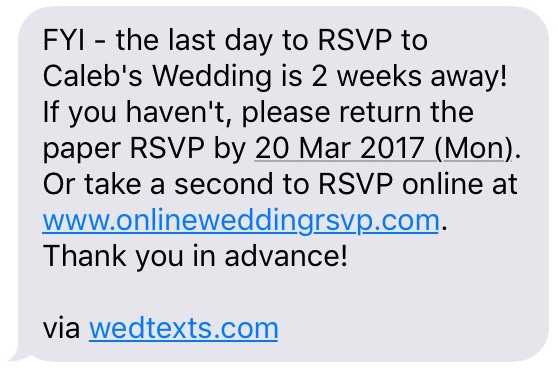 Pre-scheduling text messages to go out throughout planning your wedding is a super easy way to make sure your guests have all the information they need for each of your wedding events.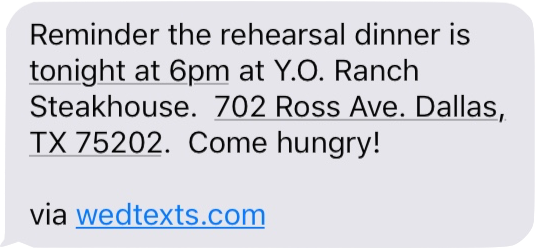 To make wedding texting even easier we created your WedTexts Blueprint. Which allows you to create all your helpful reminders within 5 minutes…talk about a stress less wedding!

WedTexts is wedding texting at its finest!
Create your free account today at www.wedtexts.com.